Advantage
Houssy Brand

Aloe Farm
Houssy Factory
HOUSSY Brand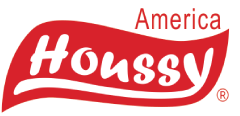 Houssy is a global brand, who are the leader for natural aloe vera drinks.
Houssy is selling more than 40 countries, including Europe, America, Latin America, Africa, Asia and Oceania.
Houssy is a famous brand, when you google it or facebook it, you can find Houssy America, Houssy Europe, Houssy China, Houssy Latin, Houssy Middle East.
Houssy has been aloe Vera drinks manufacturer and exporter for 9 years with rich international trading experience.
FaceBook
Our Aloe Farm
Houssy Aloe Vera Farms: More than 20,000 hectares; Natural aloe farms surrounded by beautiful mountains, far away from cities and
pollution; Organic aloe Vera farms
certificated by: USA ORGANIC ,EUROPE ORGANIC , KOSHER.

Our Aloe factory
HOUSSY drink are sure to be natural, fresh, our own aloe vera farm and aloe factory are indispensable. In the strict health standards under
the control of production, productivity can reach more than 10,000 bottles per hour production.
Certification
Houssy products comply with the highest quality requirements and have achieved many international certifications such as
ISO/HACCP/FDA/FCE/BRC/SID/KOSHER and HALAL/SGS certifications are also in progress.